Mumbai has a cosmopolitan culture and has varied traditions. It is more of a surprise that there was once a thriving population of the Chinese people living in Chinatown.
When I first learned of this place, I looked for pictures on the internet. There it was, a red door of a three-storey building. This building hosts a Chinese temple and the red door belonged to it.
I immediately wanted to be there and took a train from CBD Belapur where I was staying.
Chinatown – Hidden but Worth the Find
After you get off at the Dockyard station, take the Nawab Tank Road. I walked into the bylanes of the Nawab Tank Road near the Mazgaon Dock behind the Dockyard local train station. If the temple is closed, go to the first floor and ask for the keys to the temple.
The Chinatown was populated by the See Yup Koon community from China. They came to live here while working with the British East India Company. They built a temple in 1919.
There are handful of Chinese people who call this little town their home. Some of them left after the Sino-Indian war of 1962 due to effects of war. Some of them were seen as traitors, and so they took a voyage to China.
The Chinese diaspora has decreased in number. It is now a quiet and a sleepy town. But some are still staying and working here. The buildings here are being used as storage, and some are residences still.
Kwan Tai Shek Temple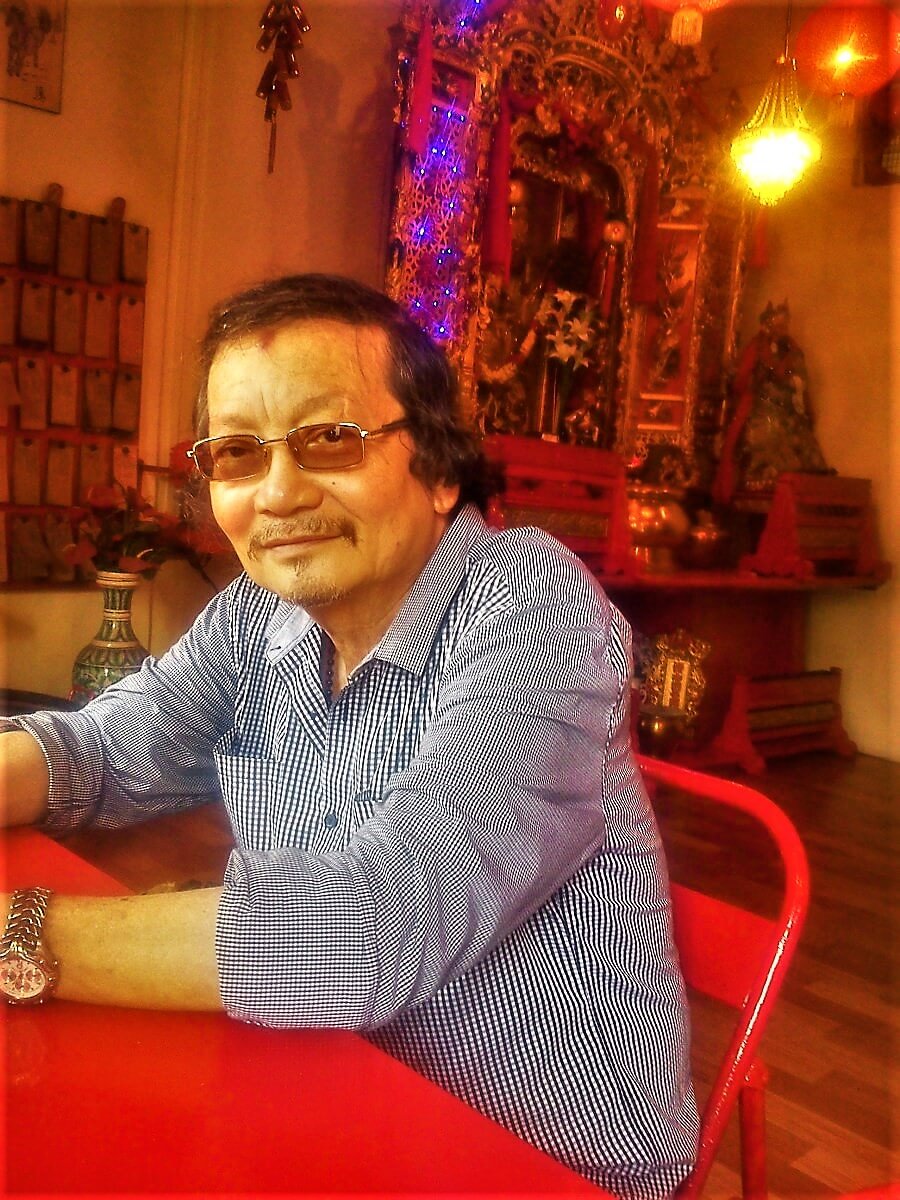 "I have been to China only once, to visit my cousins", he said when asked.
Albert Tham is the caretaker of the temple. He inherited the temple from his family and he does a good job maintaining the temple. Mr. Tham answered most of my questions about the temple and the place. He is hospitable, and he offered me refreshments too.
"Do you live here?", asked Albert.
"No. I am from Bangalore. I came to Mumbai for a break", I said.
"Nice. You should come back. Light an incense stick, make a wish and the prayer will help you fulfill it."
I did as I was directed and sat there for some time listening to the soothing music.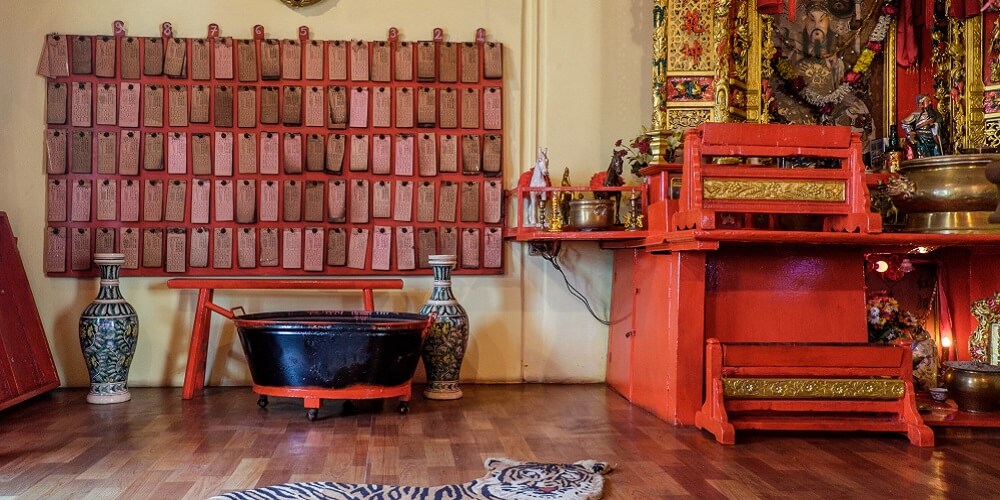 There is a Chinese cemetery behind the temple, but I could not find time for a visit. I found an amazing post, this blogger/photographer has described it all so nicely in words and in pictures.
Learn from Mr. Tham how to use the Jiaobei (moon blocks), a wooden divination tools in worship. There is a place to light incense sticks too. Offerings to god include cake, fruits and even whiskey.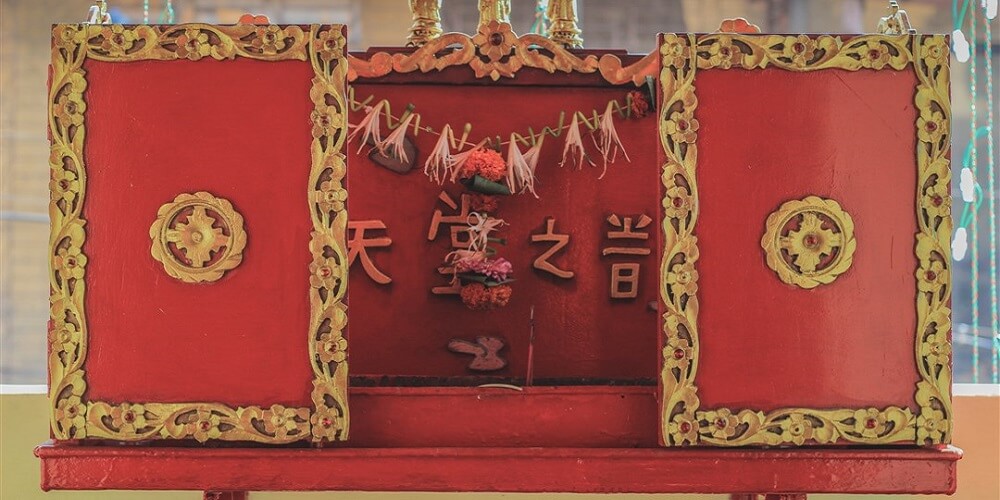 Find the temple, and the visit for sure will be worth it. The Chinese New Year is a perfect time for a visit.
Also read Culturetrip for more information.
---
Featured Image: The Brown Iris