The aircraft touched down on the tarmac and taxied down to the terminal. I exited the aircraft to the hot Colombo air.
An immigration form and few lines of questioning by the immigration staff later, I was out taking in the warm Sri Lankan air outside the Bandaranaike airport.
I immediately started sweating because of the humidity.
Mobitel SIM: On
Sri Lanka Rupee: Bought.
Ten minutes later, I was on a bus to Colombo. The Bandanaike airport is not in Colombo, but a town called Katunayike.
A nice road connects the airport to the city of Colombo. I called my host to let her know I landed at the airport and on my way to the city.
First Look at Colombo
When I did my research, I came to know that Colombo is a city to use as a base, or a city that one can be skip for the beach, the mountains, a tea plantation, or a desolate homestay.
But only few of them stay to know Colombo better because it has a lot to offer. Any city I travel to, I first want to know if I can live and work in that city.
I chose March, one of the hottest and unpleasant time of the year to travel to Sri Lanka. Most of them do it during the winter.
The bus sped to Colombo, and I could see the lush green forests by the road. If Colombo decides to grow bigger than it is, these trees must go, but I hope it never happens.
Throughout the travel in Sri Lanka, you will see that Sri Lanka has preserved green cover, cities are clean, clean roads, historical artefacts well preserved.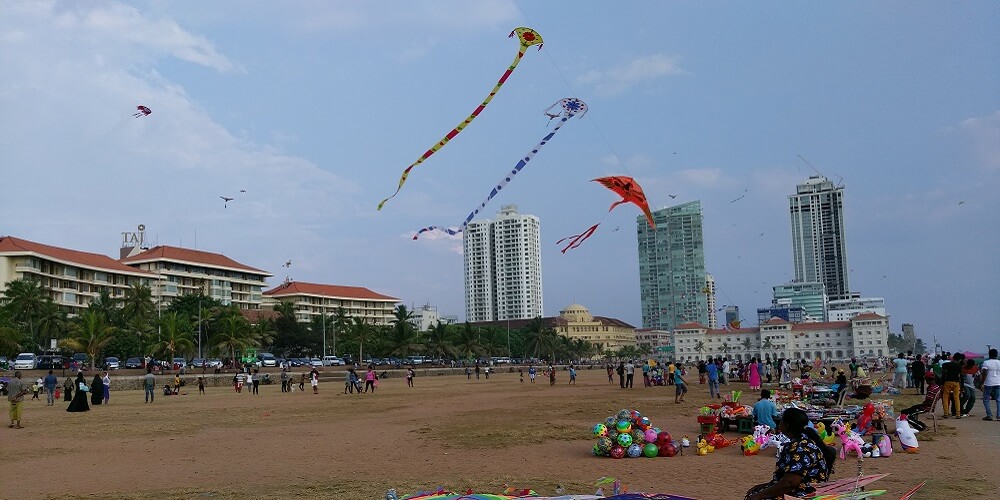 People of Colombo
Few years ago, I asked a friend about her insights about Sri Lanka. She said that the people are hostile towards Indians because of the botched attempt at intervening in the Sri Lankan civil war.
Contrary to what she said I did not meet a single person who had a hostile attitude towards Indians. It had been a long time since the war.
The Sri Lankan forces had been victorious in the long and bloody war. But now, people had put it all behind them.
The people I met had a laid-back attitude, no rush. They were content, and more than happy with that they had.
They are accommodating with everyone. There is lot of Indian influence in the automobile industry, culture and food.
Colombo has seen a fair share of violence when there were attacks by the extremists, and riots against the minority Tamils in the past. But it was all in the past.
Colombo has grown way beyond that now, and is now emerging as one of the best cities to live in Asia.
Public Transport
Colombo has a good transportation system unlike rest of Sri Lanka. Tuk tuks or the trishaws are the lifeline. In other Sri Lankan cities, you can use either the tuk tuks or walk for long distances.
The city has a good bus transport that will reach far corners of Colombo. Most city buses are of the Lanka Ashok Leyland brand. There are mini buses of Chinese make also.
Colombo connects to cities like Galle, Kandy, Jaffna through buses, trains and air taxis.
There are trains people use to get to work in their offices in Colombo. I met a lawyer who travels to her office in Colombo from her village in Balapiya (on the way to Galle).
Transport is cheap, and some bus conductors can speak English.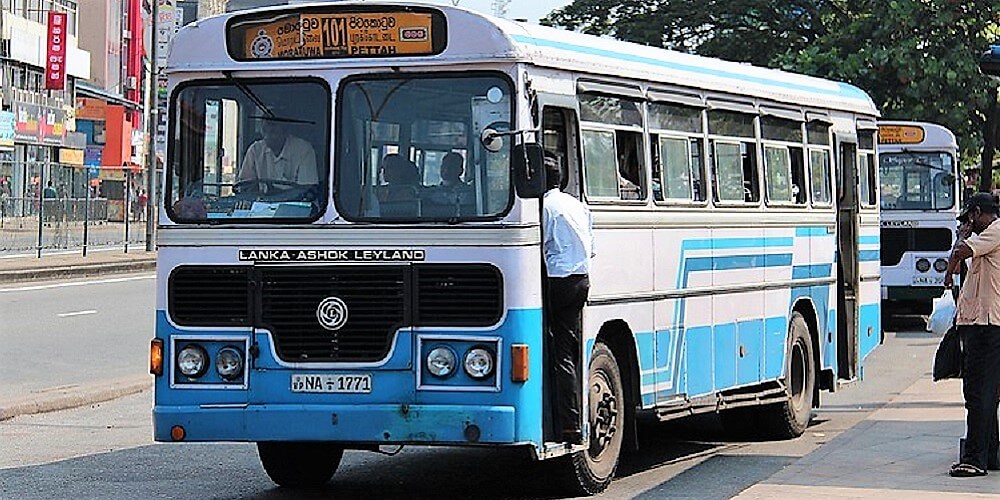 Vibe of the City
Colombo was clean as was the rest of Sri Lanka. Locals are friendly and helpful. There are lot of expats living in Sri Lanka. You hear people speaking languages from all over the world.
I don't know how Sri Lanka was ten years ago, but today there seems to be a budding startup culture. People have lots of ideas, and they are using new ideas to solve local issues which is inspiring to see.
Pettah, Fort and the Galle Face areas are hotspots for startups I believe. This city is not only the financial capital of Sri Lanka, but also the startup capital of Sri Lanka.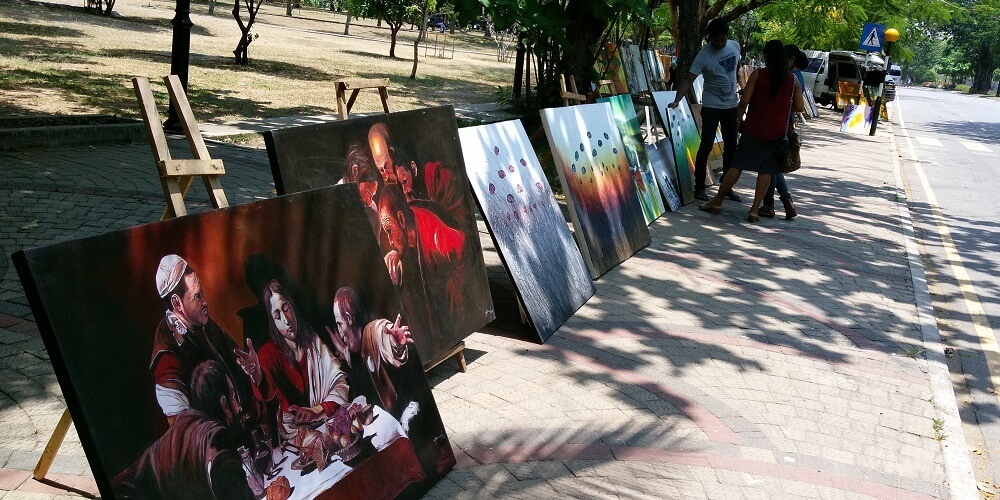 Eating Out & Shopping
Eating out and shopping is expensive. Dining would cost as much as it is in Mumbai or Bangalore, may be even more. Because there is a big expat population, there are lot of restaurants and cafes serving international cuisine.
However, if you are visiting Colombo, eating local cuisine should be the goal. It is as cheap as, or cheaper than Indian food.
Any Downsides?
The downside is the tourist pricing even though citizens from SAARC countries pay less than other tourists.
After living and traveling in India almost all my life, I got to see the authorities charging foreigners eye watering amount to see sights. I got the taste of it in Sri Lanka.
Another downside is that tuk tuks charge you a lot, and would do anything to get you to use their tuk tuks.
An example of it was when I was walking from Fort Railway station to the bus station, a tuk tuk driver stopped, after learning that I wanted to get to the bus station to ask about buses to Jaffna, he grabbed my bag, put it in the tuk tuk, and talked me into sitting inside his tuk tuk.
He drove to the bus station, got off the tuk tuk with my bag in his hand, me on his heels. He went to where buses to Jaffna would be stationed at night.
"This is where you should come, ok?", he said.
After this he took me back to where I should catch my bus back to my accommodation.
He charged me Rs.300 for something I could do on my own.
Could You Live in Colombo?
Colombo has a great vibe as it is a great city with nice people. There are lots of things to to in Colombo.
But could you live and work here? Absolutely. It is one of the most dynamic of cities.
If you learn the way around Colombo, you will not find tuk tuk drivers or touts hassling you.
If you have an opportunity to live in Sri Lanka for a year, in a city like Colombo, take it. Cities like Galle, and Kandy are just a half a day's trip away from here.